At last week's Connecting the Community meeting, Melony told us about the struggles for authors, particularly first time authors, to get their books known.
It's a battle with algorithyms.
Have a listen:
The book that Melony has just published is A Promise to Keep.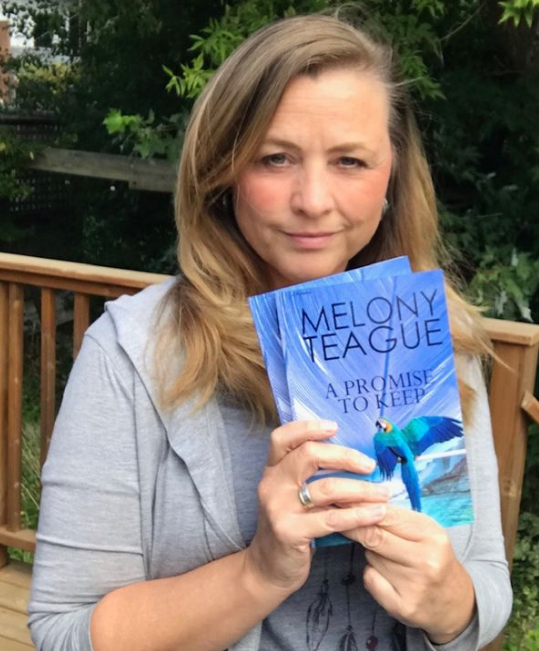 A Little More About Melony
Melony Teague is a freelance writer who believes everyone has a story to tell. She has written articles and columns for the Richmond Hill Liberal in the past. As co-author of As the Ink Flows, she loves to inspire and motivate others through her written words. She writes Contemporary Romance with a dash of humor. Member of ACFW and The Word Guild. She has never met a Starbucks she didn't love and has been known to eat vegetables for breakfast—well, pumpkin pie—same thing. Melony was born in South Africa and now lives in Oak Ridges with her husband, their two teenagers, and two cats. 
She has made sure that there are copies in our libraries.
Or you can order a real book or an e-book.
You may wish to follow her on Facebook www.facebook.com/melonyteague